MOCAP provides excellent Contact Center/BPO/Market Research to variety of industries.
MOCAP is outsourcing company of Contact Center, BPO, and Market Research in Bangkok, Thailand. MOCAP is running outsourcing business over 10 years to meet client clear-unclear needs throughout customer support, telemarketing, deepen and flexible market research.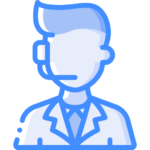 Telemarketing, Telesales,Inbound , Customer Support, Technical Support, Welcome Call, Lead Generation, Dispatching & Insourcing , Email, Chat, SNS, SMS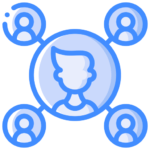 Support for non-core business of client, MOCAP  provides Data Entry, Reporting, Back Office,  Document Management, HR Support.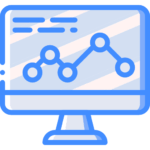 Offer various types of research service to gain insightful information from your consumers to broaden your perspective and be more competitiveness in the market.
MOCAP Serves Variety of Industries

Insurance
• Telesales Acquisition Call
• BPO
• Data Entry
• Conservation
• Inbound Customer Service
• Mid-night Operations
• Campaign Inbound

Finance
• Telesales Acquisition Call
• BPO (Data Entry)
• BPO (Document scanning)
• Debt Collection
• Inquiry for Invoice

Food
• Order Receiving / Delivery(24*7)
• Customer Satisfaction Survey
• CRM Activity

Manufacture
• Customer Satisfaction Survey
• Brand Awareness Survey
• Competitors Analysis
• Re-branding Activity

Appliance
• CRM Campaign
• Inbound 
• Market Research

Real Estate
• Customer Demand Survey
• Market Situation Survey
• Data Cleansing

Hospital
• Data Cleansing & CRM Activity
• Inbound 
Other
• Lead Generation (B2B)
• IT Help Desk Support
As One Stop Service Provider,
MOCAP is not only contact center Outsourcer but also Researcher , System Developer,and Marketer . MOCAP understood recent complicated engagement contact channels toward customers, MOCAP provide one stop service that client needed
MOCAP Contact Center has Global Network,
Delivery locations are Japan, China, Vietnam, Philippines, Nicaragua, and USA, that is utilized Relia Group Network. We support a wide range of languages from the most globally used languages as English, Spanish, Chinese to various Southeast Asian languages to utilize our global network.
Tel: +66 2203 9000 | Weekday 08:30 -17:30
Please contact us about inquiry of business, recruitment, and others or
Click Here to Join us